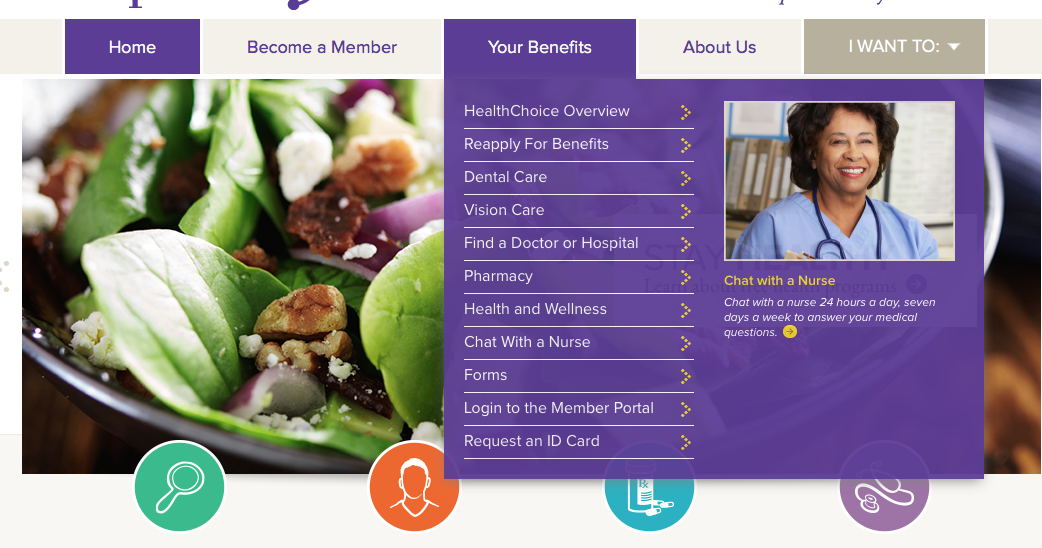 Navigation Interface
The information architecture of both sites was very deep. In order to address the several tiers of tertiary pages within each main section, we designed user friendly "meganav" that allowed users to quickly get a top down view of the entire site. Some sections even call out featured content and imagery within their navigation rollovers.
With enhanced menu building tools, Hopkins can easily administer their "meganav," including updating special featured items.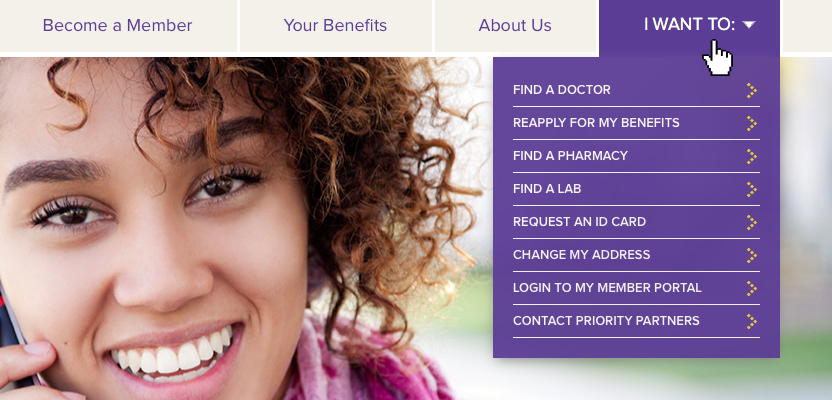 Feature Areas
At the start of the project, Hopkins identified key pieces of content that users frequently searched for. In order to keep highly searched content visible, we incorporated multiple opportunities for specific pages to be called out via "feature" areas. A "quicklinks" menu was also added to the global navigation, allowing users to quickly accomplish common tasks. With the plain English label "I want to:," this menu item quickly became a popular shortcut option.
On the administrative side, Hopkins has the ability to update or completely change their featured content, highlighting new items as they take priority throughout the year.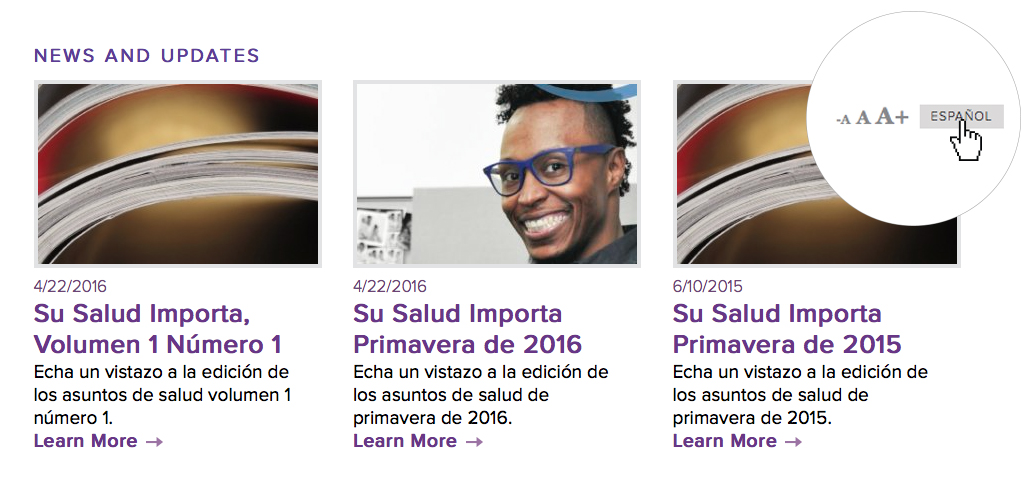 Accessibility
Accessibility is a consideration for all of Foundry19's websites. This project was no exception, and for one of the sites in particular, accessibility took a front seat. Johns Hopkins Priority Partners provides low and no cost benefits for Maryland residents who receive Medicaid and Medical Assistance. An assessment of their audience revealed that the site should be particularly usable for persons with disabilities and/or using assistive technology to access the site. Analytics revealed that compatibility with Internet Explorer, including older versions, would be critical. In addition, a large Hispanic constituency meant the availability of Spanish translation was key.
Addressing extensive requirements for accessibility, browser compatibility, and multiple language support often presents limitations for design and development. We were up for the challenge, and with a little creativity and an experienced team, both sites exceeded expectations.